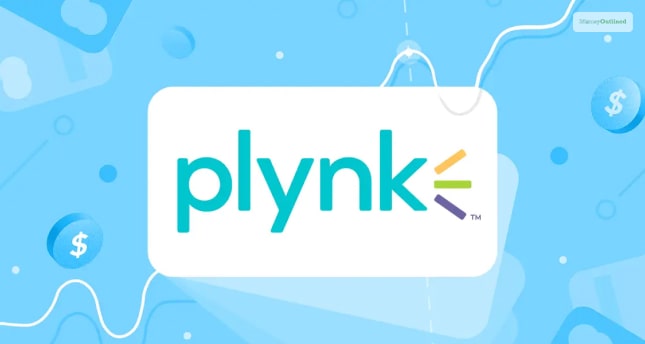 Plynk is an investing app that is best suited for people who are beginner traders. The goal of the platform is to help people in their investment and confidence building, and they can grow investment knowledge through this.
If you use the Plynk app, then you will find that there are two different types of accounts.
A Brokerage Account
A Crypto Account
The brokerage account helps you to invest in funds and stocks, and you can invest in cryptocurrency with the second type of account. Let's learn more about the investment platform.
Investment Type
There are different types of investment platforms for different types of investments. But, Plynk allows you to invest in different types of investments such as exchange-traded funds (ETFs), stocks, cryptocurrencies, and mutual funds. So, the platform is all in one that allows you to invest in four different segments.
How To Get Start Investing With Plynk
Before starting the procedure, you must know that anyone can use this platform. The person just needs to be at least 18 years old, and they must have to be a United States resident. If you have no experience with trading applications, don't worry, the platform is easy to use.
Here are a couple of things that you should know if you want to start investing with this platform.
You can start investing through Plynk by just investing only $1.
The fees are only applicable for crypto trading.
You can find the Plynk application in the Google Play Store and App Store.
There are two types of accounts for different investments. You can open two accounts at the same time for different investments. All you need to do is to provide a username and a password, and then you can open an account.
The application is great for investing in stocks.
Username And Password Forget  
If you can't remember your username or password, don't worry, there are a lot of ways that you can try. Here is the process that you need to follow.
First, you need to open the application and go to Need help logging in,
In that section, you need to provide your personal information.
Now you can select submit while you are done with filling up the information.
First, you need to verify that it is you. And secondly, you have to provide the one-time password that you have received.
After the verification, you can set your new password.
If you face any issues, you can contact service@plynkinvest.com. This is the platform's customer service.
Link Bank Account
Here are the steps that you need to follow.
First, you need to go to the Plynk app and go to the Menu icon.
There, you will find Link Bank Account. You will find this option under Activity and Banking.
You can link your bank account almost instantly after putting in all the important information.
Plynk Pricing
The application is completely free, which means when you download, install and open an account, you don't have to pay a single penny. Also, the platform only charges you on your profits. And there are a couple of advanced features that cost $2 if you want to use all of them. And if you don't want, you can do that too. There are no commission fees when you invest in ETFs, stocks, and cryptocurrencies.
Which Information Do You Need To Provide?
Other than linking your bank account, the platform asks you to provide a couple of pieces of information at the time of opening an account.
PhoneNumber
This is also for security, and most of the information is contacted by your phone number. So this is important.
Social Security Number
This information is crucial so that the platform can know that your identity is not fake and you are not a fraud.
Address
You need to provide your address for two reasons. The first one is to verify your identity and the second reason is to mail you a tax form.
Frequently Asked Questions (FAQs):-  
Here are some interesting questions and answers that most people ask about Plynk.
1. How To Get 20 From Plynk?  
Ans: If you deposit $20 and trade with that amount, then you will get another $20 bonus. There is one interesting thing about trading through Plynk, which is you can cancel the recurring trade after you have made your first order. Also, Plynk matches traders' investments in any stocks like mutual funds and ETFs, which are available in the Plynk app.
2. How Long Does Plynk Take To Withdraw?  
Ans: Normally, it takes a maximum of four business days to settle the crypto trading into cash. When you buy the crypto, it will be held in your crypto account, and after trading, you can withdraw it in cash. Sometimes the withdrawal can be finished within one or two days.
3. Is Plynk Investing Safe? 
Ans: Plynk is basically a service of Digital Brokerage Services LLC. In other words, it is a broker-dealer which is regulated by SEC or Securities Exchange Commission. There is another person who looks at the securities, and that person is a member of the Financial Industry Regulatory Authority or FINRA. So, Plynk has to follow SEC and FINRA's rules and regulations. So the investment is totally transparent and safe.
4. How Do I Get A Plynk Bonus?  
Ans: Plynk is famous for giving bonuses, if you deposit $100, then it will match the deposit across two payment periods. But the platform offers bonuses of up to $100. Suppose you deposit $100 on day 1 and you get a bonus of $100 within 15 days, or within day 16, then, there will not be a second payment. The reason is that you have already got the maximum bonus.
5. Does Plynk Cost Money?  
Ans: There are a couple of exchange-traded funds and selective stocks where you don't need to pay any commission. The same thing happens when you will invest in four popular cryptocurrencies. But do you need to pay Plynk? You should know that the app is completely free. But if you want to use all features, then you need to pay $2 monthly.
Final Words
I hope now you have understood this investing platform and what the procedure is to open an account to execute trading. There are a couple of ways that you can follow to secure your account. You should give a strong password where special characters, letters, and numbers are included. Also, do not take anyone's money to invest. You don't have to because the platform allows you to invest only $1.
So, do you want to know anything more? Do you have any questions?
Please let us know in the comment section below.
Thank You.
Have A Look :-