There is no need to spend for that movie ticket or an OTT streaming platform subscription from your monthly paycheck. Thanks to many passive income apps, you can pay from them from passive income apps that allow you to earn for doing simple online browsing and website reviews.
If you are looking for such apps that allow you to earn passive money, then I have some suggestions you can check. In this article, I have listed some of the best passive income apps you can try in 2023.
So, without any delay, let's start.
15 Best Passive Income Apps Of 2023
Here are the best passive money-making apps of 2023 that you need to check out.
1. S'Mores Lockscreen
If you are looking for an app that allows you to make money while watching videos and playing games, then try S'Mores Lockscreen. The funny thing is, you can earn simply using your lock screen on this application. But you will not earn real money from this platform. Instead, you will earn money in the form of gift cards. These gift cards are from different retailers like Amazon, Target, and Walmart.
2. Plynk
There are passive income apps that allow you to earn in Cryptocurrencies where you can trade your cryptocurrencies to earn money. Plynk is a Cryptocurrency investment app for the beginner that offers you a welcome bonus of $60, amazing, right? The app also involves gift cards that you can redeem for money.
3. MobileXpression
Try the MobileXpression app if you are looking for passive income apps. If you are looking for a passive income app that lets you earn through simple processes like setting up, earning credits every week, and cashing them out, then try this one. You will be shocked to know that MobileXpression has already given away gift cards worth more than $5 million.
4. HoneyGain
If you have data left over that you do not use, then try using this passive income app called Honeygain. This app uses your data bandwidth and shares it with other business partners. In exchange for using your data. Honeygain offers to provide you with data credits redeemable for cash.
5. Earny
If you love to shop online, then Earny is the platform for your passive income online. They work with more than 5000 retail platforms. You can take Target, Walgreens, Hulu, Depot, Best Buy, Disney, and Nordstrom, for example. When you use the Earny passive income app for purchasing on platforms like Amazon, you will earn tickets that you can rack up more points that you can benefit from later.
6. Rakuten
If you don't want to use Earny, you can use Rakuten. It is also another app you can use while purchasing from some of the top retail platforms like Amazon, Ulta, Macy's, Kohl's, Nike, and Walmart. When you use Rakuten for shopping on one of these platforms, you will get a balance on the account you have created. Later, you can withdraw this balance as PayPal money.
7. Dosh
If you are looking for passive income apps that offer you cash for shopping, dining out, and booking a hotel, the Dosh app is what you are looking for. There are countless paths for earning cashback using the Dosh app. You can withdraw your cashback with your Venmo or PayPal accounts.
8. Task Bucks
Task Bucks is among the best passive income apps you will find on the internet. All you need to do is to complete a few simple tasks online, and you will earn enough to buy a movie ticket or money worth a mobile recharge. You have to participate in some simple contests or take up different quizzes to earn from Task Bucks.
9. Roz Dhan
With the Roz Dhan app, you have to complete survey puzzles, check horoscopes, and visit sites. What is very intriguing is that the Roz Dhan app allows you to win INR 50 for signing up on the platform. Also, if you fulfill the given instant task, you can earn up to INR 300, and you can withdraw this cash within two days.
10. Swagbucks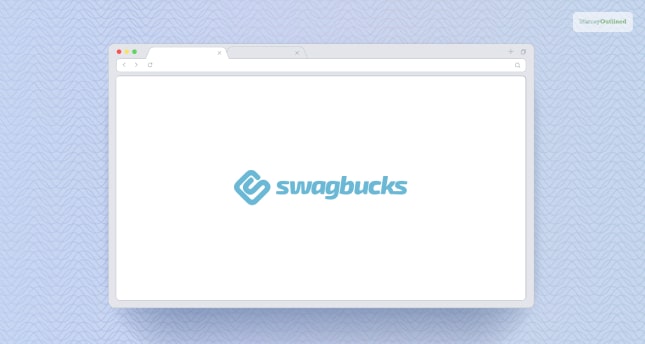 Passive income apps like Swagbucks require their users to take up surveys, take surveys, shopping from different brands. By using this app, users will earn gift cards which they can redeem for cash. Also, the app offers a welcome bonus of $10 for new signups.
11. Cointiply
Yes, passive income apps offer you money and redeemable points in return for completing surveys, watching videos and playing fun games online, and taking up daily surveys. Once you complete these tasks, you will earn points that you can later convert into Cryptocurrencies like Bitcoin, LTC, Doge, and Dash Wallet.
12. Drop The App
Another passive income app that is affiliated with some of the top shopping retailers (500+). You can shop for products from different categories like groceries, beauty, travel equipment, and more. Then you can also join the drop premium for free. You only need to add your card to enjoy their premium benefits.
13. Pocket Money
Pocket Money is another passive income app allowing users to earn by watching videos, taking surveys, completing different tasks, and also playing tombola. According to the developers of the Pocket Money app, users can earn up to INR 7000 using this application.
14. Public.Com
If passive income has to be through the investment of small amounts of money you can spare, then try the Public.Com application. You can choose from ETFs, Stocks, Crypto, and more. They have more than 9000 equities available for investors to start investing in and earn a passive income.
15. Streetbees
Streetbees is an AI-powered application allowing people to do things that they want to do. It is an intelligence application powered the AI. Users have to register on the platform and start taking surveys. They have to update the app with their daily activities in a descriptive manner. It will require the users to upload pictures and videos. If a user completes a 3 to 4 minutes long survey, they can expect to earn around 8 to 10 rupees.
Bottom Line
Aside from the passive income apps mentioned in this article, there are many apps that you can try to earn money while working not that hard. But, you must remember that these apps are not any source of regular income, so you cannot rely on them for a stable hard income.
I hope that this article was helpful. If you have any further queries, reach out to us through the comment section. We will get back to you ASAP.
Read Also: