If you seek a free consultation with your debt counselors, then you can opt for help from the national debt relief company.
When looking for consultation regarding debt relief, this company is expert at delivering expert suggestions, helping them settle their debt for less than they usually owe.
There are other debt relief companies as well. But compared to them, the National Debt Relief offers a highly standardized service and ranks above all of them.
So, if you are willing to learn about them, follow this article to learn more about them same.
What is national debt relief?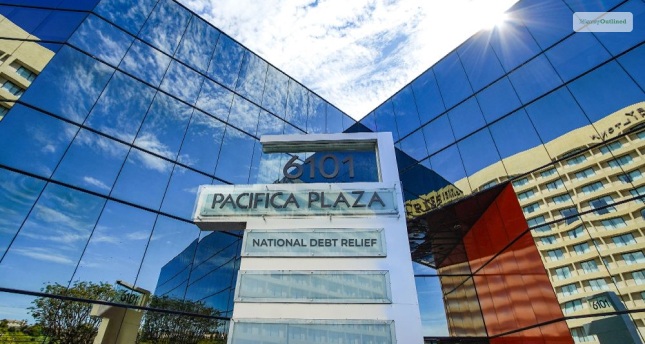 National Debt Relief is a company established in 2009 is a debt relief company. It helps clients relieve their debts following a process called debt settlement. Once you opt for a company like this, you will save a portion of your money every month before you are able to settle your debt for a lesser amount than what you owe.
Once the company is able to settle your debt, you will be paying them a percentage of the debt they settle for you. According to the claims of National Debt Relief company, the customers can save up to 30% to 50% of the original debt once the settlement is done by the company.
According to the company's claim, the clients have to pay an average fee of o15% to 25%.
What makes this company an interesting choice for choosing this service is their free consultation offers. Here is a complete review of the company from the perspective of service, ranking, pricing, transparency, and customer service.
However, before you accept the service of any debt settlement company, you should know that it might hurt your credit score. You will stop paying your debt during this program which might hurt your credit score and may stop.
Types Of Debts You Can Settle Using National Debt Relief Fund
Consumers can pay off any debts that are not secured using collaterals. So, let's say that if you have a type of debt and you want to settle it with the help of National Debt Relief, you can do so.
Thanks to the debt qualification page on the website, you can check the type of debts that you can settle. There are certain kinds of debts that qualify on this platform, and there are certain types that do not. Here are the different types of debts you can settle using their services.
Credit Card Debt
If you use credit cards and if you have debt on your traditional or store credit cards, then you can use the National Relief Fund services to clear your debts. This service applies to all the major credit cards companies, such as American Express, Visa, and cards from the retailers, such as Kohls or Sears.
Personal Or Payday Loans
If you want to settle any personal or payday loans, the National Debt Relief services will help you solve those as well. Whether you have taken a personal loan from a bank or from any online lender, you can use their services to settle your debts. This service is also applicable to installment loans.
Unpaid Medical Bills
National debt relief company also helps you settle your unpaid medical bills. They offer negotiation with the doctor's office, medical providers, and hospitals and help you pay less than the number of medical bills that you owe.
Business Debts
If you have any unsecured business debts, you can also settle them using the National Debt Relief Services. They help you secure your business debts, and their specialized services are available for businesses that are closed already.
Private School Loans
If you have any private student loans, you can also clear them up with the help of the National Relief Fund. But you should also note that federal student loans do not come under their services.
Back Rent
When you are behind on paying your rent, you can negotiate the money you own in arrears. But this debt is negotiable only when you are no longer a resident of the place.
How Does National Debt Relief Work?
If you are thinking of taking help from the National Debt Relief, you should start with a free consultation. Through the free consultation, you will be able to talk to their debt counselors and tell them about your situation. They will help you understand your finances and help you understand how long the process will take, and how much you can save.
Once you have gone through their free consultation program, you can ask for their aid. However, your debt needs to cross the margin of $7500 to qualify on the National Debt Relief Platform.
You also need to be a few months behind in the debt payment. If you are up-to-date in terms of paying your bills, the creditors will not be up for a negotiation meeting.
Is National Debt Relief Legit ?
The National Debt Relief fund is a legit platform where you can settle your debts with the help of their certified and professional debt arbitrators. All of these debt arbitrators are certified under the International Association of Professional Debt Arbitrators.
Also, the website is old and has a valid SSL certificate. It is ranked by a popular platform called Tranco. It also has a good trust score on Scamadviser.
Pros & Cons
Here are some of the pros and cons of using this platform.
Pros:
They don't charge any upfront settlement fees.
You can compare your options thanks to the free consultation program.
Users can track their real-time track record using the Client Portal.
Cons:
The fees they charge may often go as high as 25%.
Although the platform is an old one, there is no mobile app available.
Our Verdict
National Debt Relief Company is the best debt settlement company. It is the most trustworthy platform and is reputable for its trustworthiness among clients and its excellence in getting the work done. Their customer services also excel compared to the other similar platforms available. If you have an unsecured debt of above $7500, you can go for their services.
I hope that this review was helpful. However, if you have doubts about anything related to this, you can let us know through the comment section. We will be sure to check them out and answer you in due time.
Read More: