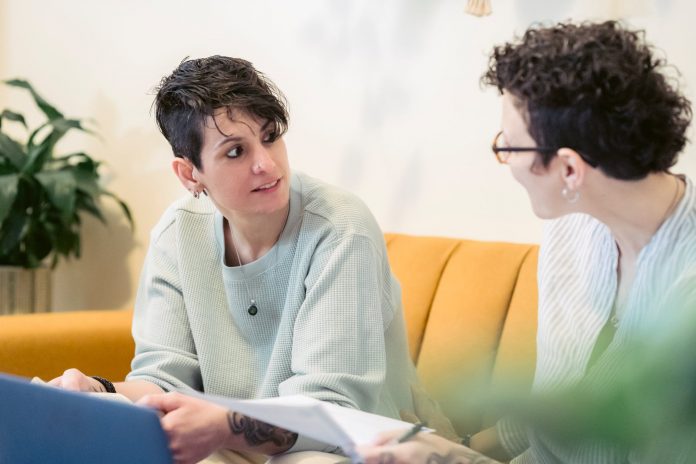 Any company needs a marketing consultant because marketing skills can make or break a business's reputation. So, if you want to become a marketing consultant, many career opportunities are waiting at your doorstep. 
A marketing consultant requires to have a solid academic backdrop besides some impressive operational skills. You also need to have good interpersonal skills. On top of these, if you have professional experience, you can also have the upper hand at the job.
You May like: What Is Principal Business Code And How To Get It In 2021?
What I

s A Marketing Consultant? What Are Their Job Roles? 
A marketing consultant is an individual who evaluates the current marketing strategy of a firm and measures its efficacy. They compare the marketing campaign of a company with its competitors and tracks the results. If the movement seems to bring out positive results for the company, they persist with it. If not, they advise the firm to make necessary adjustments to it. 
A marketing consultant is responsible for creating new marketing strategies for a company. Due to their plans only, a brand thrives in the market, and another brand faces untimely closure. 
The leading Job Roles Of A Marketing Consultant Are:
Studying the company profile

Understanding the company operations

Conducting market research

Identifying the marketing tactics of competitors

Identifying commercial business opportunities

Figuring out industry trends

Developing an executive marketing strategy

Aligning the marketing strategy with company objectives

Measuring the progress of a marketing campaign
How To Become A Marketing Consultant?
The digital marketing industry is not limited to any specific job roles. Instead, there is a wide array of job responsibilities and requirements that can grant you many job provisions. If you have experience in this sector, you will better understand the difference between these job roles. However, if you are just starting, we are here to help you get started. 
Step 1: Select Your Niche
Social media marketing, email marketing, video marketing, public relations, content marketing are major marketing topic niches in digital marketing. Apart from that, search engine optimization, mobile marketing, influencer marketing, branding are also some of its other categories. Don't jump ships once you select your niche. Study the job roles of that niche crucially, and gain a lot of knowledge on its opportunities.
Step 2: Acquire The Right Degree
You cannot go much ahead in life if you don't have proper educational qualifications. For example, if you have an MBA in marketing, it will be easier for you to get a job as a marketing consultant. You may think that you have the knowledge and skills to do the job. But, no company will hire you until and unless you show them the correct degree.
Step 3: Find The Target Audience
The buyer persona for B2B and B2C businesses is entirely different. For example, if you want to work as a marketing consultant for a cafe, you are falling into the B2C genre. That is because a restaurant serves directly to the customers. But, if you want to work as the marketing consultant of a hotel, you are choosing the B2B genre. This is because hotels outsource staff, food, maintenance equipment-everything from other businesses, so you have to convince these businesses to work with you.
Step 4: Work On Your Website
If you want any company to hire you as a marketing consultant, you may want to start with some freelancing gigs. Build your website, and highlight the projects you have completed so far. If you have any permanent clients, mention their details too on the website. Attach the website links on your resume, and let the recruiters find exciting information about you beyond your CV.
Step 5: Create Unique Content
If you are into the marketing consultancy profession, creating unique content should be your primary focus. If you are writing what services and products your company offers, make sure it has an engaging tone. Your audience must learn to differentiate between your content and others'. Make sure the information has an informative, educational, yet creative, and conversational tone in it. 
Step 6: Market Your Consultancy Services
Now, it's time for you to market your consultancy services. Stay active on all kinds of social media, and post daily content over there. You can also arrange webinars and create online courses to increase your reputation as a marketing consultant. In addition, it will increase the online visibility of your consultancy services. A few hundred loyal followers can kick-start your career. 
Also Read: Steps To Start A Brand Ambassador Program In 2021
Wh

y Should

You Become A Marketing Consultant?
Businesses require marketing consultants at every step of their business because these individuals help the company expand. A marketing consultant will develop quality leads, acquire potential traffic to your website, and attract new customers. So, they do everything a business needs to stay for a long-term in the market. Therefore, you can imagine how prosperous this career profession will be for you. 
If you think you know how to convince others to buy a product, a marketing consultant is a suitable profession for you. People sometimes work as part-time marketing consultants, too, besides their full-time jobs. It is a fun job role, to be honest. So, if you want to earn more and more with simple advice tips, this profession will suit you the most.
Frequently Asked Questions(FAQs)
If you are reading this far, it means we can provide some helpful information regarding the job role of marketing consultants. However, there may be some questions lingering still in your mind that need answers. So, let's have a look at them.
1: How Much Do Marketing Consultants Get Paid Annually?
Ans: On average, we have found that marketing consultants earn almost $53,457 annually. Some of the top marketing consultants earn nearly $85,000 per year. So, you know you are on the right track if you have chosen this profession.
2: What Skills Do I Need To Become A Marketing Consultant?
Ans: Starting from SEO to PPC, from social media marketing to email marketing-you need everything to become a marketing professional. You must have good communication skills, analytical skills, reporting skills, and research skills too. You can take an online course to learn these skills. 
3: Will Marketing Consultant Be A Demanding Profession In The Future?
Ans: Of course it will. As long as businesses will exist in the market, marketing consultants will be in demand. So, don't bother unnecessarily about its demand because it is not going anywhere.
Signing Off
A marketing consultant is a demanding profession in the market. Especially with the rise of social media marketing, the demand for this profession has increased even more. If you can't find the answers to any of your questions in this article, post it in the comment box, and we will get back to you. 
Read More: