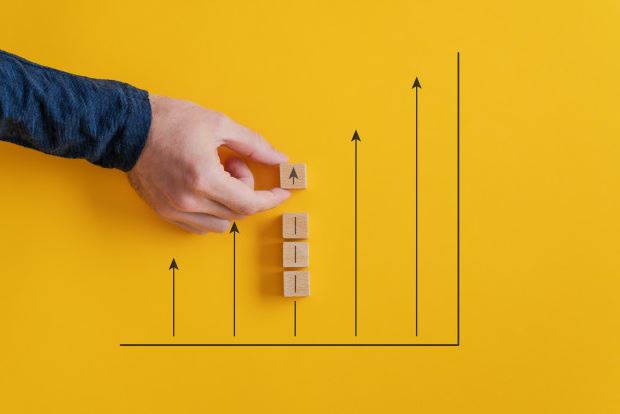 When you think of a business idea, how do you know that idea will bring you great success or a massive business failure? Or, how can you be sure that your next decision will give your business the much-needed boost? Well, these are really hard questions to answer. However, this is where Market Opportunity analysis comes into play.
Market opportunity analysis helps the business or the organization collect the relevant data on the market and insight into how the market is performing. With the analysis, you can secure the fate of your business.
What Is A Market Opportunity?
The market opportunity is a sales-accepted lead that qualifies itself as a need for your products and services. The whole process of market opportunity starts with collecting market data and then regrouping according to their priority. The marketing analytics look at the assembled data to find areas where there is a need for their product and services.
What Role Does Marketing Opportunity Play?
Marketing Opportunity creation is at the bottom level of the sales funnel. Hence, the more market opportunity you drive in, there more sales will be for your business.
How To Identify Market Opportunity?
Unlocking new opportunities and evolving your offering to your audiences is undoubtedly important to survive in the competitive market. However, there are so many openings that you can explore only to know the conclusion that they were not worth exploring.
To help you get under the skin of market opportunity and give you an idea of what does and doesn't make worth your time.
1. Consumer Segmentation
To properly understand your demands, you first need to find the common characteristics among the different consumer segments. These characteristics can be some of the most common variables like age, gender, educational level, occupation, etc.
These hard variables can help the business to understand their bury's persona. However, there are times when the business also has to consider the safe variables to find a market opportunity for their business. For instance, if your business is about baby nappies, you need to know the number of infants to 3-year-old babies in your city.
2. Purchase Analysis
Purchase analysis is the best to find market opportunities to expand your business further. Here are certain questions that you should ask yourself while reviewing purchase analysis.
When do people buy your product and services?

When do people make the purchases?

What are their payments methods?
Looking out all the consumers' channels and overviewing their habits while making a purchase can give an insight into how your consumer acts while dealing with your business or brand.
On the contrary, the different means of payment can single-handedly give you enough insight to market the facts that have a direct role in increasing your business sales.
3. Direct Competition Analysis
Yes! It is important that you analyze your demand and purchasing situation; however, you mustn't forget about the supply. With the supply, you will not be able to fulfill the demand of your consumers.
Remember that you are not the only one in the market and catering to a certain product and service. The market is filled with competition; hence, it is unimportant that you do a competitor analysis and see what your competitors are doing to get more leads and consumers.
4. Foreign Market Analysis
When a company operates in a saturated market, the only way to find new market opportunities is to explore other countries. Markets in different countries grow at a different pace for several reasons. If you are aware of the facts, you can take help from the factors to boost your business in different countries.
Having information on the size of the market and who might become your competitors in the other countries will help you estimate your business's total worth.
5. Understanding The market
No matter how hard to try to compete with your competitors and reach our potential customers, if you are not aware of the market itself, you will not succeed. Before you step into the market, prepare yourself with some relevant market research. Here are certain things that you can add to your research work.
What is the current situation of the market?

Whether it is shrinking or growing?

How many people are affiliated with the market?

How tight is the competition?

What might be an alternative solution that might jump into the market?
6. Explore Indirect Opportunities
We are so clouded with the new market opportunity that we forget about the alternative market opportunity. Sometimes there is so much to grow within the organization that can help you boost your business. For instance, if you can expand the offering, you will be able to increase your audiences' bandwidth.
However, there are certain things that you have to keep in mind while adding new products and services:
Measure the demand for the new product and services that you will add.

Calculate the profitability of the new offerings.

Understand the framework of the new offerings.
7. Look At the Environmental Factors
By environmental factors, we mean business environmental factors. Generally, these actors are divided into the following categories.
Scientific Advancement.

Government Regulation.

Trade Policies.

Economic Shifts.
You must be wondering how the business environment can offer a market opportunity to the business. With the rise of technological development, the smartphone became a norm in today's world. This gave a market opportunity to Uber and Airbnb to take the market by storm.
Had they not proactively identified this opportunity, they would not have been as successful as they are now. This gives us the moral that the market brings out new market opportunities; you just need to be smart enough to identify it.
Conclusion
When you are looking to identify a market opportunity, it is very important that you are vigilant with your work. There will be several market opportunities that will show themselves profitable on the surface but are the exact opposite from the inside.
Sometimes it becomes very difficult to select the right opportunity. With that being said, we have enlisted some of the best ways to find the right market opportunity for you and your business.
Read Also: