Every year, we see some other electrical appliance contributing towards our ever-evolving monthly electricity bills. Everybody is asking the same question: "how to save money on electric bill?" To address such concerns, I have crafted this informative guide. Make sure to go through it and get the necessary details.
There are plenty of measures that can bring down the cost of your energy bill. From carrying out laundry in an effective way to turning off switches when not needed, we have narrowed down our list. So, gear yourself up for saving some serious money by cutting down your electricity bill expense.
Prioritizing Energy Consumption Is A Must
Every now and then, one might think, why is it significant to conserve energy? So, here is my brief recommendation on it.
Energy demand keeps growing each year, and so are its uses. Much of the energy is generated from burning fossil fuels and coal which emits toxins into the environment. Not only do they harm us, but they also exhaust the potential of energy consumption in the near future.
Just like you prioritize how to save money on electric bill, you must also focus on how to preserve energy. It is always better to think a step further about the ecology we thrive in. Energy consumption is something we should start considering seriously.
Read More: Financial Tips: Outline Personal Finance Using These Financial Tips
Tips To Save Money On Your Electric Bill
Whether it is your house or apartment, the principle of saving money more or less remains the same. If you are wondering how to save money on electric bill, I have got it all sorted out for you.
1. Begin With Electricity Audit
Prior to actually starting your electricity-saving behaviour implementation, it is critical to acquire a picture of your overall used electricity amount. In order to perform an electricity audit, you can utilise an online auditing tool or download an app for auditing.
To your surprise, a lot of professionals out there do this for you. After finalising your electricity audit, it becomes easier to depict areas where you can reduce energy consumption.
2. Change Your Electricity Provider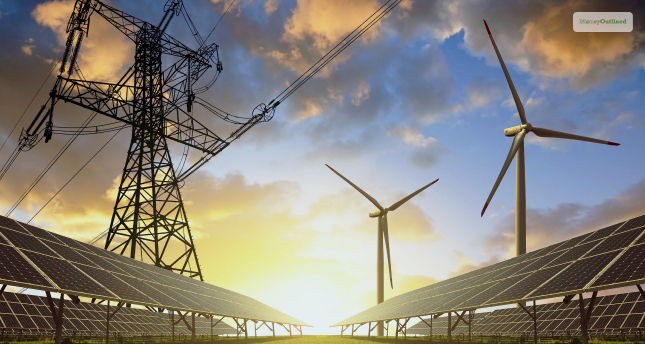 When it comes to easy methods of energy saving, most people like to switch their energy suppliers. By looking for the most inexpensive tariffs, chances are you will save tons of dollars every month. But in order to accomplish this, you will first have to compare the prices of different providers.
If you want to get the best available plan, go for a digital account. If you really want to discover how to save money on electric bill, this might be the second-most integral step. This will help you in managing your monthly electricity bill online.
3. Take Control Of Lighting
It might come as no surprise as we have often heard our parents and elders scolding us when we forget to switch off the lights. Particularly when it's not in use, or the room is vacant. Big changes are made from small initiatives, and that's what this tip is all about.
You might try replacing all the lightbulbs in your house with Compact Fluorescent lamps or CFL bulbs. The latter is much more cost and energy-efficient. You can also opt for LEDs or Light-Emitting Diodes that save as much as 75 to 85% of energy.
4. Keep Your Water Use In Check
Hot water remains one of the biggest electricity expenses in a household. But you can always bring it down by watching your hot water usage. Ensure that you don't have dripping taps, or if you have one, fix it ASAP.
First things first, start with taking short-duration showers. Water heating takes up lots of energy and, thereby, makes it expensive. Also, consider regulating the water heater temperature and make it moderate. These simple steps will answer you on how to save money on electric bill with evidence.
5. Don't Forget To Check Your Electric Devices
Do you know the electric device you left on standby last night cost you significantly on your electricity bill? You could have simply turned them off and saved some money. Well, that's what my next tip is about.
Rather than leaving them just like that, plug your remote-controlled devices into smart power strips. A smart power strip automatically gets turned off when the devices are not in use.
6. Thermostat Configuration
As mentioned above, house heating is a major use of electricity. But you can reduce this excessive usage by wisely using your thermostat. Reduce your thermostat by not more than two degrees and witness upto a 5% reduction on your electricity bill.
Those wondering how to save money on electric bill can make the most of this step. An additional tip here goes to position your thermostat right where it belongs, not in undesired places.
7. Switch Your Way Of Doing Laundry
Check if you are using the machine only when it's completely loaded. There is absolutely no logic in washing just a few clothes by using a full spin. Secondly, make sure to wash your apparel at a cooler temperature because hot water is expensive.
If you have the option of hanging your clothes outside and drying them, opt for that. Tumble drying might cost you extensively.
8. Seal Air Leaks In A Room
Does your window whistle, or do you experience a draft across your door frames? It might be time to seal them in a much more efficient manner. Air leaks act as a serious drain on the monthly electricity bill because heaters will take time to heat the room.
You can invest in certain pressure-sensitive weather strips that come in either plastic or rubber. They have adhesive, which sticks easily with the window and door frames. This is how to save money on electric bill.
9. Keep Your Refrigerator Moderately Cool
The colder your freezer and fridge gets, the higher energy it will consume. Rather, set the temperature of your fridge between 1.5 degree Celsius to 3 degree Celsius.
About the freezer, keep it somewhere around -18 degree Celsius or -0.4 degrees F. This will keep your food fresh along with keeping your electricity consumption in check.
10. Make Use Of Ceiling Fans
If you stay in locations where summers have exceeding temperatures, switch on your ceiling fan rather than touching the thermostat.
A ceiling fan is competent enough to make a room 10 degrees F cooler, which uses not more than 10% of electricity. Compared to a central air conditioner, it actually keeps your energy bills in check. So, why not choose a cost-efficient solution?
Read More: Savings Deposit Program: Who Can Apply For It And What Are The Benefits?
The Bottom Line…Save On Your Energy Bills!
Nothing beats the feeling of saving money along with using our most preferred electronics. Who said spending and saving cannot be done simultaneously? This article has all the good reasons for doing that!
Energy is something we will keep needing forever. So, looking for ways to save it will eventually help the entire community in the long run.
With this, I rest my words on how to save money on electric bill. But that's not all! Communicate your thoughts by sharing comments below, and let me know what's your smart way of saving on energy bills.
Read Also: