A lot of us have financial struggles in the initial earning stage of our lives. Figuring out how our parents or fellow adults are so seamless in maintaining their finances is tougher than a Christopher Nolan movie. In this article, I will talk about a few financial tips that have effectively brought my financial condition back on track.
As a young adult, I have been going through a severe money crunch, yet I never did anything about it. My spending habits worsened over time, and my bank was mostly empty till I decided to hold on to my horses.
It took me a while to understand that balancing personal finances is no rocket science. You don't require a higher-paying job or money from relatives to improve your financial health.
As for me, it just took me to reduce my expenses and improve my saving and investing abilities to achieve the financial stability that seemed impossible to achieve. You may feel like you have ended up in a situation that is as bad as it could be, but there is always a way out.
Financial Tips To Get Financial Stability
However effective financial tips may be, you must remember that these are only suggestions.
Adhering to these financial tips is the individual responsibility of each person. I cannot guarantee financial stability unless you are stern about sticking to these financial tips. Initially, it might seem tough to follow these rules or get out of your regular spending habits; however, after a couple of months, you will find yourself easily following them regularly.
So, without further delay, let us have a look at the financial tips that brought my financial health back on track and hopefully will bring yours too.
Read More: How To Become A Financial Analyst? – A Complete Guide
Try To Avoid Paying With Credit; Try Using Cash
Self-control and patience with your finances are one way to gain control over your financial health. Try paying more with cash or your debit card, and reduce spending money directly from your checking account and refuse to use your credit card.
For those of you who do not know what a credit card is- it is a loan that gathers until you can payoff the entire balance every month.
A credit card can fetch you a good credit score; however, try using them only for emergencies.
Educate Yourself
If you want to take charge of your finances, start educating yourself. Look for financial tips, or read books that will teach you more about personal finance.
Once you have gathered all the information, do not let anyone push you off the track. Whether it is your significant other or your friends that are making plans that do not support your budget, try to avoid them as much as you can.
Also, research thoroughly about financial planners, accountants, or mortgage lenders before you avail of their services.
Start Budgeting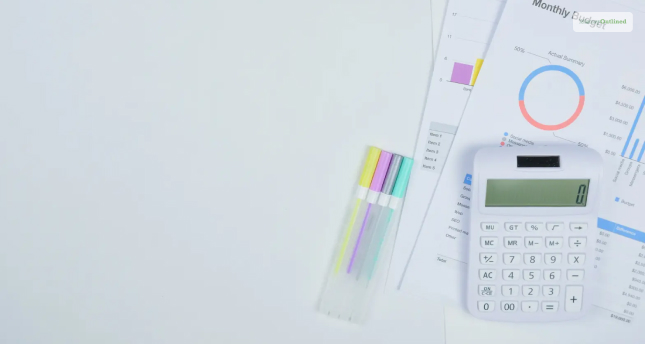 Once you have reviewed a few personal finance books or referred to a couple of financial tips, you will come across two rules you must understand under all costs.
Your expenses should never exceed your income.
Keep track of where your money is going.
Moreover, nothing is more efficient than creating a budget or a personal spending plan that will help you keep track of the whereabouts of your money.
For instance, tracking your expenses, like the Starbucks you pick up each morning, might be a wake-up call. Controlling your everyday expenses will have a remarkable impact on your financial situation.
Build An Emergency Fund
There is a very popular saying in personal finances- "pay yourself first"; this means saving your money for your own future needs and emergencies.
This primary practice will help you stay out of financial trouble and help you have better sleep at night.
Even under the tightest budget, you should be able to put some money in an emergency fund monthly.
Once saving money becomes a habit, you will no longer treat it as optional and make it a required monthly expense.
Start Saving For Retirement Now
This may sound odd, but regardless of how you are, start saving for your retirement at a young age. With compound interest facilities, if you start saving in your 20s, you will not only get interest on the principal amount but also on the interest that you incur over time, and you will have what is required for you to retire someday.
To go for company-sponsored retirement plans is also a brilliant idea. You will not only get to give in pretax dollars, but some companies will also match the part of your contribution, which means free money.
Limits of contribution, however, are higher for 401(k)s compared to individual retirement accounts (IRAs); both are a step towards fixing your financial condition.
Monitoring Your Taxes
While joining a company, calculate if the starting salary after tax deductions is meeting your financial requirements and saving goals.
You get access to many online calculators that might just do the job for you by charting your gross pay and net pay.
Guard Your Health
In case you are not covered under health insurance, make haste!
If you are employed, you will be covered under the health insurance that the employer may provide to you, which includes high deductible health plans that will save on premiums and consider you for a Health Savings Account.
If you are below 26 years, you will still be covered under your parent's insurance plan, which has been allowed since the Affordable Care Act passed in 2010.
Protect Your Wealth
If you are staying on rent, you can get renter's insurance which will help protect the items in your home in case of loss due to fire or burglary. Thoroughly go through the policy to see what is covered and what is not.
Disability insurance protects your ability to earn income by allowing you a steady income in case you cannot work for extended periods because of illness or injury.
If you are looking for advice on managing your money, try to look for a "fee only financial planner" that will give you unbiased advice. Whereas a financial planner that works on commission will try to get you on board with financial plans that will earn them commissions, a fee-only planner will help you with plans that work best for you.
Read More: What Is Financial Modeling? : A Complete Beginners Guide
The Bottom Line
You do not need a degree in finance or an MBA to master your finances. The temptation can get unbearable at times, but controlling it is a work of art mastering that you easily bring to track.
You can consider these financial tips to get on board with your financial planning.
However, keep in mind that financial plans differ based on an individual's personal finances. So the financial tips that worked best for me might not be accurate for you.
Therefore, start with the basics and slowly build your way up based on your financial needs and limits.
Read Also: