Hayward is a thriving city in California that is ideally located in the East Bay subregion of the Bay Area. With its suburban feel and easy access to the state's metropolitan areas, it is a good place to be if you want peace and convenience without sacrificing the taste of city life. It is no wonder why more and more families want to live in Hayward and call this city home.
However, we understand that finding the perfect home can be quite a challenge. To make the process of buying Hayward California houses for sale easier, we have created this comprehensive guide for you. Here, you will find all the information you need to know to make such an important decision.
Setting Your Budget
Before you start your search for Hayward California houses for sale, you should determine how much you can truly afford for the purchase without stretching yourself too thin. Think about how much you can allocate for the down payment, monthly payments, and other associated fees.
To get a good idea of your financial capacity to buy a home, it is best to get pre-approved for a mortgage loan. This will give you an idea not only of the amount of money that you can avail from a lender but also your interest rate, loan terms, and other information necessary to make an informed decision.
How Much Is The Average Home Price In Hayward
According to Zillow, the current average home value in Hayward is $839,600. However, this may vary depending on the location, size of the house, and other factors. Some houses may be cheaper in areas farther from the city center, while others may be pricier if they are near business hubs and other attractions.
When taking out a loan, you should keep this price range in mind to negotiate with the lender and receive a more reasonable offer. This way, you can ensure that you stay within your budget while still finding the house of your dreams.
Browsing Hayward Real Estate Listings
Checking Hayward real estate listings will give you a general picture of which types of houses you can buy in the city and the typical features they have. During this step, think about which amenities you need in your home, such as a garage, a balcony, and other important features you would like to have.
The internet is the best place to find houses for sale in Hayward, California. You can check out local listings for details on available properties in the area. These websites provide comprehensive information about each home, including floor plans, photos, and even videos. Not only that, but they also list down essential information, such as number of bedrooms and bathrooms, lot size, etc.
Choosing The Best Location To Buy Hayward Homes For Sale
Location is an essential—if not the most important—factor to consider when buying a home. You have to make sure that the area you are considering is safe, secure, and accessible.
Hayward boasts of various neighborhoods with different appeals. Whether you prefer living in the city center or want to experience peace and quiet near nature, there is an option for everyone. Go over your needs for a place of residence and decide which location is best for you.
Top 5 Neighborhoods To Buy Houses In Hayward
To help narrow down your search, we have listed down five of the best neighborhoods where you will find beautiful and charming homes for sale in Hayward CA.
1. Hayward Highland
Located further north of the city, Hayward Highland is a suburban neighborhood with well-manicured lawns and tree-lined streets. Its accessibility to major freeways makes it an ideal choice for commuters who want easy access to San Francisco or Oakland.
Also, this place is ideal for those who want to be near downtown Hayward yet still experience the tranquil appeal of a small town. It is also close to some parks and recreational spots so there is always something fun to do here.
2. Hayward Hills
This is a quiet and peaceful neighborhood with breathtaking views of the San Francisco Bay. The location also boasts good schools, restaurants, shopping centers, and other places that make it an attractive choice for families.
Hayward Hills also offers a vibrant nightlife scene and plenty of recreational activities. So, if you are someone who wants a place with access to the best of what Hayward has to offer, then this is a great option.
3. Fairway Park
Also known as Fairview, this nice, quiet, and friendly neighborhood is just a few miles away from downtown Hayward. It is home to various attractions, including restaurants, shops, and the Mission Hills Golf Course. Fairway Park offers low-maintenance living for those who are looking for a peaceful place that is not too far from the action of city life.
4. Underwood
This is a desirable area for those who want to be near parks, trails, and recreational activities without leaving the comfort of their home. It is also close to two major freeways—Interstate 880 and State Route 92—so it is easily accessible from other parts of the Bay Area.
Underwood has some beautiful homes that are perfect for families and professionals who want to live in a safe and secure neighborhood.
5. Eden Shores
If you are looking for contemporary luxury living, then this is the place for you. This popular upscale neighborhood has some of the best homes in Hayward and features excellent amenities, such as a clubhouse, pool, tennis court, and more. All these make Eden Shores an ideal choice for those who want to live in style and comfort.
Hiring A Real Estate Agent
Once you have a budget in hand and a set of criteria for which types of homes you want to buy, it is time to find a Hayward CA real estate agent to help you with the home-buying process. Working with an experienced and knowledgeable agent will save you a lot of time, energy, and even money.
Your agent can give you valuable advice about which neighborhoods are best for you, provide access to multiple listings that fit your requirements, and negotiate on your behalf so that you get the best deal possible. They can also take care of the paperwork and legalities involved in the transactions, so you do not have to worry about anything.
When meeting with your agent, make sure to communicate your criteria as clearly and precisely as possible, so they can also point you to the best properties that fit your needs.
Qualities To Look For In A Hayward Real Estate Agent
When hiring an agent, you would want to choose someone who is an expert in the local market and can provide you with premium services. Here are some qualities to look for when choosing an agent in the city.
Knowledgeable of the area with respect to local ordinances, zoning laws, and neighborhoods
A solid network within the industry to help you find what you need in a short amount of time
Experience in negotiating and closing real estate deals
Up-to-date with the latest technology and marketing strategies
Professionalism and great communication skills
Remember—your agent will be your partner throughout the entire process of buying Hayward California houses for sale. So, take your time when finding one who can cater to all your needs and provide you with excellent advice along the way.
Arranging House Viewings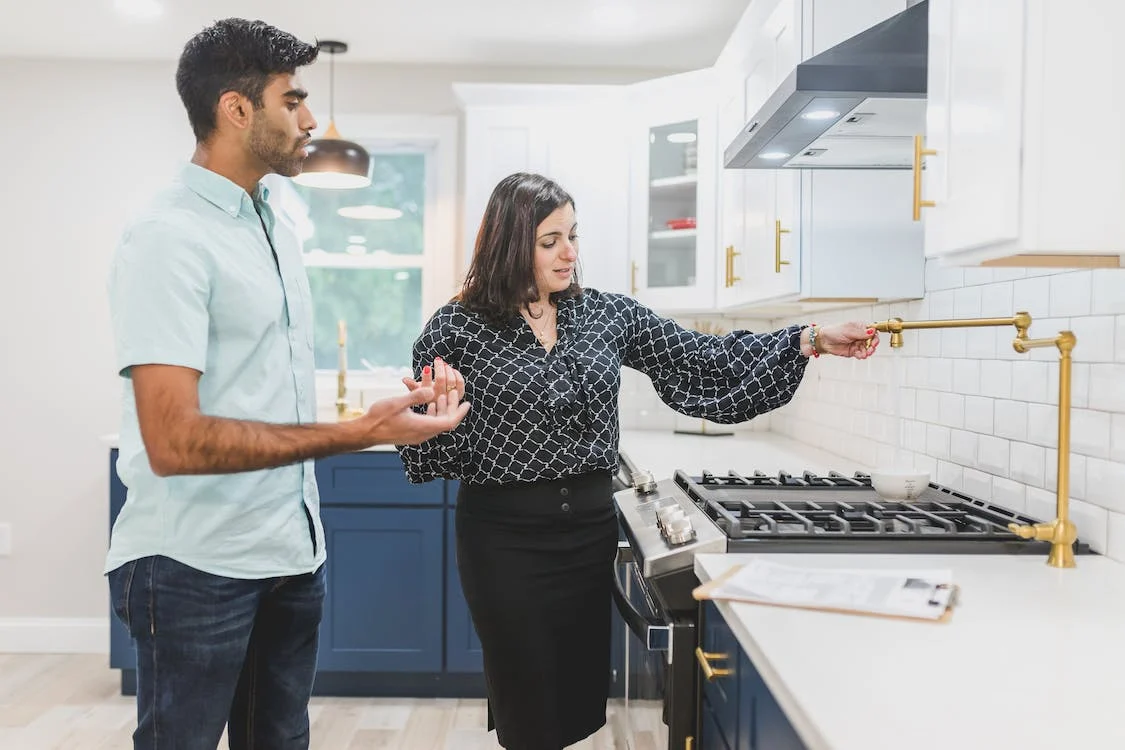 At this point, you should already have a few Hayward CA houses for sale that you are interested in viewing. Schedule a visit with the seller and your agent to make sure that everything is in order before making an offer.
Your real estate agent will provide you with valuable advice and tips for assessing each property, so you can be sure that it meets all your expectations. They will also help you determine whether there are any hidden issues that you need to consider before signing a contract.
The Importance of Conducting a Professional Home Inspection
Even if the property looks to be in great condition, it is important to hire a professional home inspector to do a thorough assessment of all systems and components. This will give you an unbiased view of the current state of the house, so you can make an informed decision about whether or not you should proceed with the purchase.
Your home inspector will check for any structural or electrical issues, as well as any plumbing or HVAC problems, which could cause problems down the line. They will also inform you about any potential safety hazards that may require repairs.
Making Your Offer
Once you have chosen from the potential Hayward homes for sale on your list, it is time to make an offer. Your real estate agent will draft the contract and present it to the seller. They can also negotiate on your behalf, so you get the best deal possible.
Before you make an offer, you should already have done your research on comparable homes in the area. This will help you determine the actual value of the property and avoid overpaying for it.
It is also good to time your offer strategically. If the seller has recently listed their home and there is low demand in the market, you can try to negotiate a lower price. On the other hand, if there is high demand for the house and you are competing with several other buyers, then you may have to offer more than what is being asked for.
Closing The Deal
After you and the seller have agreed to an offer, you will need to talk to your agent about closing the deal. They will help with finalizing some paperwork, such as order title and insurance policies, and can also take care of all the other legalities involved.
There are also other costs associated with the mortgage closing of a home purchase, including title insurance, transfer taxes, and recording fees. Make sure to budget for these expenses as well.
Once everything is sorted out, you are now ready to close the deal and move into your new home!
Conclusion
With the right information and proper planning, your search for Hayward California houses for sale can be a fun and rewarding experience. Use the tips in this guide to make sure that you find a home that suits your needs and budget. Working with an experienced real estate agent will also help make the process smoother and more efficient, so you can get into your desired house in no time.
For more useful house-hunting tips, feel free to check out our other posts. Good luck!
Read Also: